Browse:
Home
/
Life and Leadership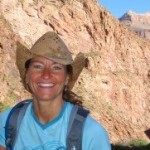 By Shelli on May 21, 2016
Hi there! I'm sorry it's been so long since I've written. I have not forgotten about you, or this blog. It's just that a lot of my attention has been on developing my work and mission at Epic Life Inc. This post is an effort to revive this blog. And I'm going big. It has been a […]
Posted in Family, Frontier Life, Life and Leadership, National Parks, Travel & Tourism | Tagged adventure, cinque terre, epic adventure, epic vacation, europe, italy, london, munich, rome, switzerland | 1 Response
By Shelli on October 16, 2012
Hi there! Some of you may have followed my blogging during my two-year weight loss journey, from March 2009-March 2011. Today, I'm starting another experiment that is related to my health: Note: I will blog here every Wednesday about what I'm learning, starting tomorrow, Oct. 17. Thanks, in advance, for your support.
Posted in Fitness, Life and Leadership | Tagged fasting, lifestyle, nutrition, weight loss | 3 Responses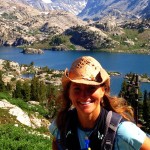 By Shelli on July 22, 2012
It has been a generous summer for me in terms of how much time I've had in the high country of my back yard, Wyoming's Wind River Range. For the last six weeks, I've gone on six epic day hikes. On July 12, my husband, Jerry, and I hiked a 25.5-mile roundtrip hike that took […]
Posted in Family, Fitness, Frontier Life, Life and Leadership | Tagged adventure, epic hike, hiking, island lake, titcomb basin, wind river range, wyoming | 10 Responses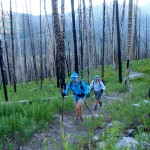 By Shelli on July 18, 2012
My friend, Tom Carter, is author of Day Hiking the Wind River Range. He has told me, in person, as well as in his guidebook that the hike to the top of Doubletop Mountain, in the northern Wind River Range, provides a 360-degree view of the entire span of the Wind River Range. For years […]
Posted in Fitness, Frontier Life, Life and Leadership | Tagged doubletop, hiking, new fork, wind river range | 3 Responses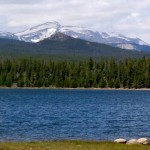 By Shelli on July 5, 2012
NOTE: I know this is a long post. It was a long hike. 🙂 If you're interested in hiking and climbing Wind River Peak, you'll find key information in this blog. If you're not interested in details, etc., I hope you'll at least enjoy the photos and video at bottom. Or, here's a 7-minute video […]
Posted in Fitness, Frontier Life, Life and Leadership, Travel & Tourism | Tagged adventure, epic, epic hikes, hiking, wind river peak, wind river range | 3 Responses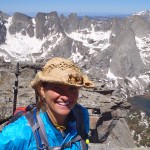 By Shelli on June 26, 2012
Last Thursday, my husband, Jerry, and I left Lander at (gasp) 3:45 am. It was a two-hour drive to the Big Sandy Opening trailhead, and our plans for the day were ambitious: to climb Mitchell Peak and get back to Lander in time for our middle son's 5:30 pm baseball game. We made the drive […]
Posted in Family, Fitness, Frontier Life, Life and Leadership | Tagged cirque of the towers, finis mitchell, hiking, mitchell peak, wind river range, wyoming | 7 Responses
By Shelli on May 10, 2012
I was in the San Francisco area all last week for meetings and a presentation. It was a treat to return to the Marin Headlands, and area I fell in love with during my frequent trips to the area in the past for mycoaching courses. Last week I was headed to the hotel gym when […]
Posted in Fitness, Life and Leadership, National Parks, Travel & Tourism | Tagged adventure, Fitness, hiking, marin headlands, muir beach, san francisco | 1 Response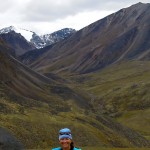 By Shelli on January 12, 2012
Last August I experienced two weeks of backpacking in Alaska's Brooks Range and Arctic National Refuge. It was epic. By epic, I mean the experience was life changing and unforgettable. It was beyond scale. The scenery was epic – truly, out of this world. The people with which I shared the experience – who started […]
Posted in Fitness, Frontier Life, Life and Leadership, National Parks, Travel & Tourism | Tagged alaska, arctic, backpacking, hiking, leadership, NOLS, tundra | 8 Responses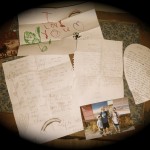 By Shelli on November 10, 2011
Hi. My name is Shelli. I'm 43 years old. I have been married to Jerry for almost 20 years and we have three young sons, Wolf, 11, Hayden, 9, and Finis, 4. This is a post about a wife and mother's longing. It is also a post about a once-in-a-lifetime "epic" experience that I will […]
Posted in Family, Frontier Life, Life and Leadership, National Parks, Travel & Tourism | Tagged adventure, longing, motherhood, NOLS, parenthood | 8 Responses