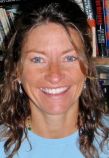 About Me…
Hi. My name is Shelli Johnson. I live out on the frontier in Lander, Wyoming. I'm a a wife, a mother, a certified life/leadership coach, nutrition consultant, entrepreneur, motivational speaker, leadership development facilitator, adventure guide, emotional intelligence consultant, writer and strategist. Things that excite me are my family, travel, adventure, media, technology, books, fitness, nutrition and national parks. I am founder of Yellowstone Journal/Yellowstone International and NationalParkTrips.com.  My current business is Epic Life, which I view more as a movement than a business.
This blog is about my adventures, my opinions, and other things I find interesting enough to write about.
Please email me if you're interested in hiring me or having me be a presenter at your wellness, or other, event.